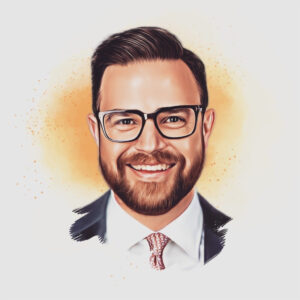 Taylor House is a Certified Family Law Specialist with Scottsdale Family Law.
Taylor's practice focuses on all aspects of family law, including divorce and custody, spousal maintenance, child support, business valuation, pre-marital and post-marital agreements, and severance and adoption. Taylor is also an experienced estate planning attorney and assists clients with preparing wills, trusts, powers of attorney and other estate planning instruments. Taylor's breadth of knowledge in business law and estate planning gives him a competitive edge when these issues arise in complex divorce cases.
Taylor's clients appreciate his calm demeanor, rational approach, and honest advice. Taylor's goal in every case is to provide clarity and reassurance so that his clients can make the best possible decision for their children and their finances. When settlement isn't possible, he takes a meticulous, logical approach to litigation to achieve the best possible result at trial.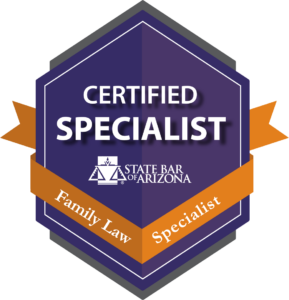 Taylor graduated from the University of Arizona College of Law in 2012 with a strong background in legal writing. As a law student, he was selected as a write-on candidate for the Arizona Law Review and later served as its Online Editor. Taylor was also selected as a Senior Writing Fellow for the Legal Writing Program, where he mentored first-year law students in the art of legal writing.
Shortly after graduating law school, Taylor opened his own solo family law practice. Taylor managed his own practice until 2017 when he joined the business law firm Smith Saks Kuzmich (now Guidant Law). While still practicing family law, he expanded his practice to include transactional business matters and estate planning. During his tenure there, he served as second-chair counsel on multimillion dollar business transactions and assisted with the drafting and review of dozens of operating agreements, commercial leases, and employment contracts. He also worked with the managing partner to serve as "outside counsel" to several small businesses, where he gained experience dealing with the wide variety of legal issues affecting small business owners.
From 2019 to 2021, Taylor served as a judge pro tempore with the Maricopa County Superior Court, conducting ADR settlement conferences and filling in for court commissioners for single-issue hearings and protective orders. Taylor is currently a Board Member for the Family Law Section of the Maricopa County Bar Association. From 2016 through 2019, Taylor served as the Chair of the Sole Practitioner and Small Firm Section (SPSF) of the State Bar of Arizona. Taylor is also a Founding Member of the American Academy for Certified Financial Litigators.
Bar Associations & Professional Memberships
State Bar of Arizona, admitted 2013
Maricopa County Bar Association, Family Law Section Board Member
American Academy for Certified Financial Litigators, Founding Member
Sole Practitioner and Small Firm Section of the State Bar of Arizona (Chair, 2016-2019)
Education
University of Arizona James E. Rogers College of Law, Juris Doctor, 2012
Arizona Law Review, Online Editor (2011-2012)
Senior Writing Fellow for the Legal Writing Program
University of Arizona, Bachelor of Arts, 2008
Awards & Distinctions
Super Lawyers 2022 Southwest Rising Stars
Judge Pro Tempore, Maricopa County Superior Court (2019-2021)
Presentations
Dividing Joint Tenancy Property in Divorce (2022 Advanced Family Law)
Pre- and Post-Nuptial Agreements for Business Owners (4th Annual CLE Marathon – 2020)